NETRAM Hospital Information System
Comprehensive administrative, clinical and backend modules.
Optimized work flow saving cost and time.
HL7, HIPAA & ICD-10 code-compliant & NABH-compliance ready.
Fully digitized eliminating paperwork.
Hospital Information System Modules
Reception
Registration
Appointment
Website Appointment Linking
OPD Visit Creation
OPD Billing
IPD Admission
IPD Billing
Casuality Billing
Corporate Billing
Insurance Billing
Paperless invoice (SMS & e-mail)
Queue Management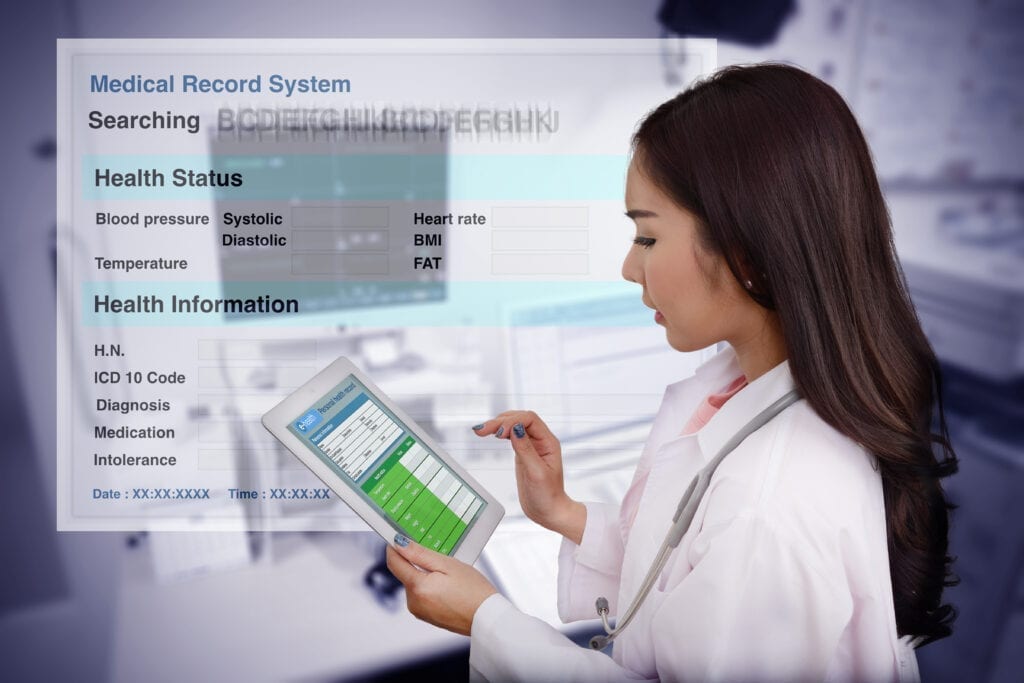 EMR for Ophthal/ Dental (EDR)/ Ob-Gyn/GP
Opto/ Dental/ Ob-Gyn/ Physician Workup
Equipment Integration
CSSD
Nurse Work Bench
Laboratory Module
Basic Radiology
HL7 Integration with PACS
Ward Module
OT Schedule
OT Module
Admission/Transfer/Discharge
Purchase
Stores
Pharmacy
Linen Laundry
Accounting Integration
Opticals
Basic Asset Management
Dashboard
MIS
Email &SMS integration
Meets end-to-end and extended needs
Complies global regulations
Optimized process flow
Multi-lingual interface
Supports clinical and business decision-making
Compartmentalized data security
Meets end-to-end and extended needs
The reason for NETRAM HIS to be the best ophthalmology management software is it is a comprehensive, scalable, customizable array of modules covering financial, operational and clinical aspects extended to include laboratory, opticals and pharmacy.
Integration with Optical & Pharmacy reduces repetitive administrative tasks.
ABC analysis and VED analysis ensure proper inventory control and availability of essential items.
SMS utility for appointments & reminders increases patient numbers.
Multiple appointment scheduling features like web appointment /mobile appointment save administrative time and patient time.
Easier and faster patient registration minimizes patient turnaround time and higher registration numbers per day.
Simultaneous multiuser accessibility improves process flow, in turn better manpower engagement.
Template-driven patient record creation feature ensures faster turnaround time of patient and avoid lengthy typing.
All process charges captured at each point of care plugging revenue leakage.
Quick and easy data retrieval increases interdepartmental coordination.