Dr Hamdi Eye Hospital, Tripoli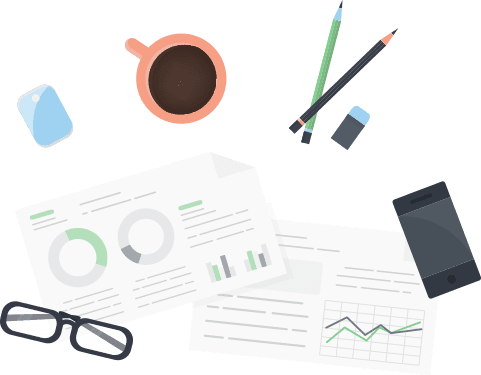 Dr Hamdi Eye Hospital, Tripoli: Why and How Netram HIS/Ophthalmology EMR Was Chosen
Dr Hamdi Eye Hospital is located at the centre of the capital city of Libya, Tripoli, offering multispecialty ophthalmological services to scores of patients in and around the city. The clinic has a variety of equipment built on latest technology to investigate and treat a wide range of eye ailments.
Business Challenges
The major challenges for Dr Hamdi Eye Hospital were:
Patient flow: Because of the manual appointment scheduling and registration process it was difficult to manage the patient flow effectively and had to keep those waiting patients in different blocks. As many patients arrive at the same time reducing the turnaround time of patients was impossible. And also tracking the missed appointments and false appointments could not be managed because of the manual scheduling process.
Process flow: The time and man hours spent on each process manually from appointment scheduling, registration, billing, through OT processes, OPD and IPD records creation and maintenance to inventory and discharge decreased overall production efficiency. In addition, using devices without integration impeded production of accurate and faster results.
To overcome these challenges, DR Hamdi was looking for an ophthalmology-centric EMR that could also integrate practice management, clinical, finance and inventory management processes that could substantially aid in easing workflow and enhancing patient care. He chanced upon Eli Health Netram HIS/ophthalmology EMR along with other international vendors.
How Eli Health Netram HIS/Ophthalmology EMR Stood Out
Eli Health Netram EMR was introduced
As soon as the contact was established with Eli Health, the team learnt the abovementioned challenges of the hospital and assured them that Eli Health Netram HIS/ophthalmology EMR software has been designed exactly to deal with this kind of situation, that is, to support ophthalmologists and eye care facilities in easing their workflow, increasing efficiency and accelerating growth. It has been highlighted to Dr. Hamdi that Netram ophthalmology EMR with its Image Work-up feature enhances seamless integration of clinical images into EMR. The Eli Health team opined that with the streamlining of workflow and unique equipment integration capabilities Eli Health Netram HIS/ophthalmology EMR was precisely what the hospital needed to elevate itself to the global arena.
Features of Netram were detailed
As a goodwill gesture, Eli Health's team visited Dr Hamdi Eye Hospital in Tripoli, even before any negotiation and indication of the purchase. The good doctor was given a complete demonstration of Netram HIS/EMR which included the following features.
Supports built-in templates to streamline the workflow.
With standard EMR functionalities, it also integrates with ophthalmology diagnostic systems to perform various procedures.
Auto-refraction workup is directly transferred from the equipment.
Essential parameters like automated refraction measurements can be imported.
Smart templates with the ability to normalize.
Doctors' schedule in daily and monthly format can be viewed.
MIS Dashboard includes EMR, Practice Management and electronic billing information.
ICD-10 coding/HL-7/HIPAA compliant; ready-to-use NABH-compliant procedural process speeds up NABH accreditation.
A number of devices could be integrated.
It was emphasized that Netram ophthalmology EMR's enhanced features, such as document imaging, ophthalmology-specific physical exam, clinical reminders and tracking, complaint-specific documentation, follow-up instructions and procedures, e-prescription integrated to pharmacy and opticals, among others, made the product unique and unrivalled in the market.
Benefits and advantages were highlighted
Eli Health team highlighted the advantages and benefits of working with Netram EMR for the hospital. These include user-friendly interface, high-level data security, cloud data back-up, suggestion of possible diagnoses, prompts for complicated cases, diverse report generation, integrated solutions for the management of different departments from registration to discharge, including financial and inventory management and barcode-readable patient plastic ID card for easy patient follow-up.
Netram EMR Won over Other Vendors
Dr. Hamdi had evaluated 3 other EMR solutions beside the Netram EMR, each one from USA, Jordan and India. Apart from the actual superior functionalities of Netram, Eli Health, a group company of the US-based Eye Care Leaders, was the only organization which was ready to look into his 3 non-negotiable requirements:
(1) localization of the software in Arabic in important processes flow;
(2) customization based on local market requirements;
(3) on-site training and Go Live support.
Eli Health had acquiesced to the above requirements. Further it has agreed upon integrating 10 devices and for an implementation period of 15 days, followed by Go Live support, in turn Dr. Hamdi chose to partner with Eli Health for his ophthalmology EMR requirements.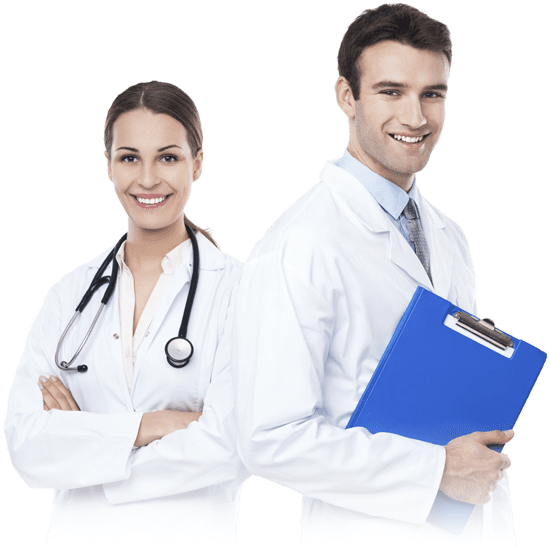 As all the challenges faced by Dr Hamdi Eye Hospital would be taken care by the Eli Health Netram HIS/EMR with its unique features, high-class support and training structures, but also with the empathy shown towards aiding the doctor in handling the challenges faced to the satisfaction of the hospital,
Dr Hamdi was delighted to have Eli Health as his long-term partner in providing quality patient care to the populace of Tripoli. Thanks to the much-appreciated references given by Dr. Hamdi, Eli Health hopes to set a strong foot in the Middle East and Africa region