Almosawi Eye Center, Bahrain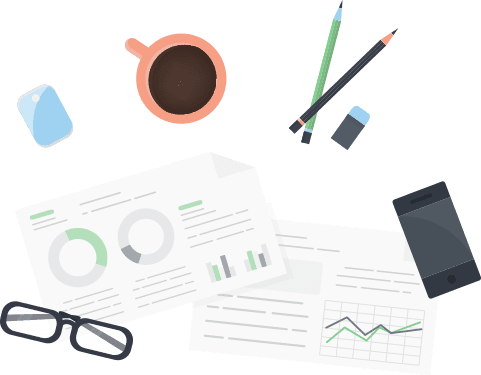 How Almosawi Eye Center, Bahrain benefited by Integrated HIS/ophthalmology EMR Netram – A case study
Almosawi Eye Center is one of the few hospitals in Bahrain offering comprehensive eye care services using cutting-edge technology. The hospital is fully equipped and designed to accommodate a vast array of ophthalmic examinations and the most sophisticated vitreous surgeries like retinal detachment repair and advance diabetic proliferative retinopathy under the guidance of Dr. Jalal Almosawi.
Business Challenges
Software used majorly for billing that was outdated and not comprehensive, with minimal capacity for EMR input.
Manual medical record documentation and maintenance proving time-consuming and difficult to retrieve because of error-prone manual indexing.
Turnaround time was more because of manual documentation.
Acquisition of various clinical reports and MIS reports was not possible.
Missing vital patient records needed for insurance claims process resulted in claims pile up and cases of denials.
Loss of revenue through loopholes like missed manual service posting.
Equipment integration could not be obtained.
Solution
The hospital has decided to go for an integrated HIS/ ophthalmology EMR solution. It has chosen Eli Health's Netram HIS/ophthalmology EMR among the vendors who have presented proposals because it has the following distinctive features that would take care of the challenges faced by the hospital:
Netram HIS/ophthalmology EMR is an integrated solution covering all the process of a hospital from registration, billing through, OPD, IPD, OT to optical, pharmacy, discharge and follow-up.
User-friendly interface
Medical record documentation and retrieval is completely digitalized.
All possible patient information is captured in its registration form.
Reads the CPR card/Smart card details and integrates them into patient EMR.
Development and freezing of must-have reports.
More than 25 types of equipment integration
Multi-device compatibility
Netram EMR Won over Other Vendors
Netram HIS/EMR took care of financial and also administrative tasks, which smoothened the workflow and enhanced cash flow.
Billing made easy and accurate, cutting turnaround time to minimum.
EMR with Image Work-up enhanced seamless integration of clinical images into EMR, making diagnoses faster and easier.
Its CPR card reader feature eliminated inaccurate and missing patient demographics, enhancing insurance claims disposal.
Five types of equipment were integrated with Netram Ophthalmology EMR.
Its fool-proof methods left no room for loopholes like missed manual service posting.
Clinical and MIS reports helped in timely decision-making.
Netram EMR is accessed by physicians in Windows tablet, hence primary work-up could be done at the very point of care.
Implementation Methodology
Remote gap study is undertaken to measure the current and desired outcomes.
Solution actions necessary are determined by the team in accord with the hospital management.
All existing masters of the hospital records are imported at Eli Health's development centre.
Design, development and Finalisation of Key must-have reports take place.
Resource moves to 15 days onsite for user training, existing data import, and Go-Live preparation.
On-site support continues until 5 days after Go-Live.
After 6 months, for another 10 days on-site support is given.
Implementation Challenges
Initial Reluctance and User Acceptance:
Users' initial reluctance was customarily manifest when the ushering of new technology. Almosawi Hospital also faced the same. To give confidence to users to be comfortable working with the paperless automated system, Eli team has provided pre-requisite training, user demo, role-specific user manual, working practice and training videos to introduce the user-friendly interface for the Netram HIS/ophthalmology EMR. Dr.Almosawi's top-down approach hugely helped ease the users into their specific roles, overcoming their initial reluctance. The Eli team greatly appreciates the good doctor's owning of the responsibility in the implementation process which led to the product's huge success.
EMR Adaptation:
The Eli team and the hospital management successfully communicated with the end-users the need for and advantages of using EMR in this digital era. Users were provided adequate training to adapt to the changed workflows and improve their technological skills to work in EMR management.
Network Issues:
Thought the Netram HIS/EMR settled comfortably in desktop computers, Windows tablet faced network connectivity challenges. It was found by the Eli team that the internet speed was not sufficient enough. The issue was then sorted out by the management.
Almosawi Eye Center which faced various business challenges related to medical records documentation and CRP card integration, among others, could overcome them by implementing Eli Health's integrated Netram HIS/ophthalmology EMR as Netram EMR has tailored features keeping in mind the ophthalmology practices in addition to modules covering practice management and other processes.
Implementation challenges faced by the Eli team were resolved with the great support of Dr. Almosawi, role-specific training and implementation support provided by the Eli team. The transformation brought on by the Netram HIS/ EMR to Almosawi Eye Center is win-win for both as the vendor and customer achieved their goal, keeping the relationship with each other exemplary. Eli Health is delighted to have got references through Dr. Almosawi, and the hospital staff are delighted to work with the stable and bug-free Netram ophthalmology EMR.